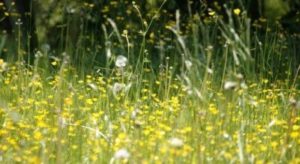 Should I have the Hay fever Injection?
If you suffer from severe hay fever symptoms such as watery/itchy/red eyes, nasal congestion, sneezing, runny nose.
If your anti-histamine tablets, eye drops and nose sprays are not improving your allergy symptoms and you are only getting limited relief from your usual remedies.
If you want to gain back your lifestyle with enhanced protection from the physical symptoms of hay fever that disrupt your daily life and work.
No longer available on the NHS, the private Hay fever Injection (Kenalog 40mg) can provide patients with seasonal relief.
When is the best time to have the injection?
It can be given at any time during the season once symptoms have started. However, patients who suffer every year with Hay fever may choose to have the injection just before their symptoms arise.
Where is it injected?
After our GP has checked you for suitability to treatment, which aims to suppress inflammatory and allergic disorders such as seasonal allergies (commonly called Hay Fever) and allergic rhinitis, an intramuscular injection is typically provided into the large muscles of the buttock.
How quickly does it start to work?
Most patients are safe to drive, return to work and go about their daily routine immediately following treatment.
The area where treatment is applied may be sensitive for the first hour and may take 24 hours to recover.
After administration, results can develop anywhere from 1 to 72 hours.
How long does it last for?
The Hay fever Injection is not a cure, but seeks to minimise symptoms and provide seasonal relief typically for 2-6 months.
What if the injection fails to work?
The effect of Treatment can vary from person to person, as each patient has their own immune response. No treatment is guaranteed. However, our GP will work with you to find the best solution.
A second dose may be required for patients:
Whose symptoms were severe at the time of their appointment. It may take much longer for them to receive the maximum effect of the injection.
If a patient has a heavier body weight, they may require a larger dose of 80mg per patient per season to ease their symptoms.
Any second dose for Hay fever may be offered at a discounted price within the first 14 days of the first dose. Thereafter, the full price will be charged.
Price
| | |
| --- | --- |
| Hay fever Kenalog Injection 40mg | £80 |
For further information about our private Hay Fever Injections or to book an appointment, please contact us on 0161 434 7373 or email us at info@ultimavitality.co.uk.
Copyright © Ultima Vitality