Hyperhidrosis (Excessive Sweating)
Here at Ultima Vitality we understand the problem of excessive sweating. Whether you prefer to take medication for generalised sweating or have botulinum toxin injections with very fine needles under the arms, we are here to help you decide which treatment is best for you in a professional and relaxed environment.
We offer same-day appointments, so why not schedule a consultation where we will provide you with the essential information and advice you need?
Anti Perspiration Injection for Hyperhidrosis (Excessive Sweating) £299
Please call 0161 4347373 for an appointment or email us at info@ultimavitality.co.uk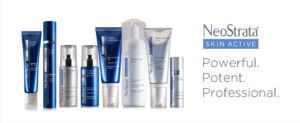 At Ultima Vitality we offer a range of health and beauty products that are designed to keep skin both looking and feeling great. Ultima Vitality is a private clinic run by highly qualified and experienced GP's. Backed by the best skincare products available you can count on us to find the right solution and advice for your skincare requirements.
As official re-sellers of the award winning NeoStrata skincare range of products, we are proud to offer these dermatologically developed products which are highly regarded by Skincare experts. Whether you need a treatment that will address a specific skin condition or are searching for an alternative to replace your daily skin care products, NeoStrata offers an extensive range of clinically proven products designed to be both anti-aging whilst meeting the needs of every skin type.
If you are searching for something that you can apply to your skin without any side effects or if you're travelling abroad to a different climate and you're worried about its implications on your skin, we're sure to have something to cater to your needs.
Perhaps you have a long standing skin condition: eczema, acne, psoriasis, oily, pigmentation? With Ultima Vitality's expert advice and recommendations from fully trained and experienced doctors, as well as powerful-targeted treatments from Neostrata's award winning range, you can be confident of banishing any skin problems away for good.
Our extensive range of products also includes solutions for medical conditions such as blood pressure monitors, as well as products to pamper such as facial saunas.
At Ultima vitality you're sure to find the perfect product to enhance your home skin care regime, for your trip abroad, or the ideal product to give as a gift to a loved one. We'll be more than happy to talk you through our broad range of high quality Neostrata products including cleansers and toners, moisturisers, serums and much more. So why not pay us a visit today?
Copyright © Ultima Vitality